About Oceans Initiative
Oceans Initiative is a team of scientists on a mission to protect marine life, including whales, dolphins, sharks, salmon and seabirds, in the Pacific Northwest and beyond. Like the animals we study, we are highly mobile. We spend time getting our feet wet in the field, wherever our work is needed, and time sharing our cutting-edge science to inform conservation action. Oceans Initiative was co-founded by Erin Ashe and Rob Williams. Oceans Initiative is the keystone project of a registered charity in Canada called Oceans Research and Conservation Association. In the US, Oceans Initiative is a registered 501(c)3.
Our Team
Erin Ashe, Executive Director, Scientist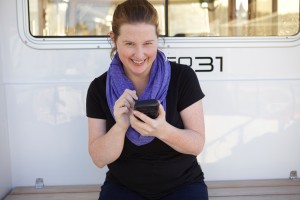 I recently received my PhD from the University of St Andrews, Scotland and am co-founder and Executive Director of the research and conservation non-profit, Oceans Initiative. The primary focus of my PhD research is the ecology of Pacific white-sided dolphins in the Pacific Northwest.
I use photo-identification and acoustics to learn more about the conservation status of these fascinating dolphins. I am also interested in how mammal-eating killer whales (Bigg's) may be impacting Pacific white-sided dolphin population dynamics and behavior. My research interests include mark-recapture, ecology, conservation biology, demography, acoustics, population viability analysis, marine protected areas. My research is motivated by a desire to use science to make tangible conservation impacts.
Rob Williams, Chief Scientist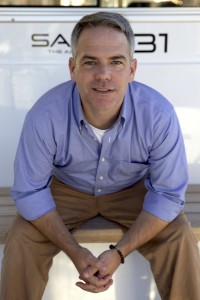 I'm a marine conservation biologist. Some happy accidents led me to studying whales in 1995, and although my work occasionally veers toward salmon, sharks or sunfish, most of my research involves whales and whale conservation. Marine conservation biology allows me to marry creative science to a good cause. It combines my love of travel, science and math, and the ocean and the animals that live in it. I like identifying gaps that affect our ability to protect marine wildlife, and developing pragmatic ways to fill in those gaps cheaply and well. I enjoy building connections between ideas and people.
A lot of my time is spent sharing findings in the scientific literature. My work is finding a niche: I have served on the editorial boards of BioScience, Animal Conservation, and Remote Sensing in Ecology and Conservation; have been a member of the Scientific Committee of the International Whaling Commission since 2000; was the Canada-US Fulbright Chair at the University of Washington (Seattle, 2009-10); was a Marie Curie Research Fellow (University of St Andrews, Scotland, 2010-2012), and a Pew Fellow in Marine Conservation (2015-2018).
Natalie Mastick, Graduate Fellow in Marine Parasite Ecology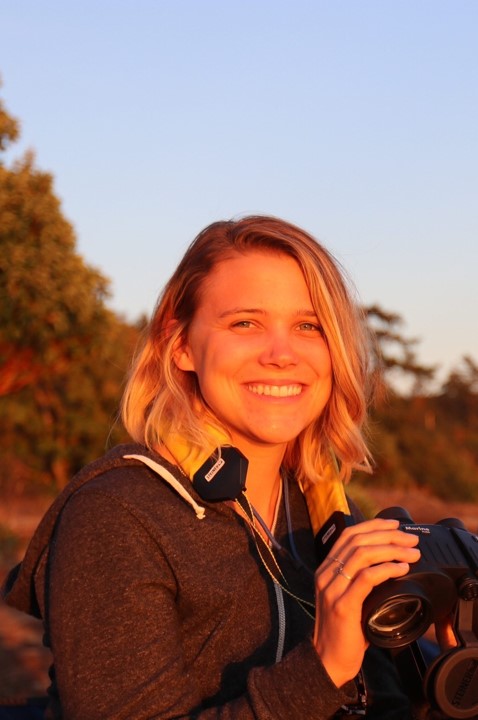 I completed my Bachelor of Science in Marine Biology and my Bachelor of Arts in Environmental Studies from the University of California, Santa Cruz in 2013. I graduated from Oregon State University's Marine Mammal Institute with my masters in Wildlife Science in 2016. For my masters, I used telemetry data to analyze group foraging behaviors and the potential for cooperation in humpback whales in the Atlantic, Pacific, and Southern Oceans.
My background includes working with the Marine Mammal Center, the Costa Lab at UCSC, the Sarasota Dolphin Research Project, the California Academy of Sciences, the Biotelemetry and Behavioral Ecology Lab, OSU Research Collective for Applied Acoustics, and the Whale Telemetry Group at OSU, Stellwagen Bank National Marine Sanctuary, and the Goldbogen Lab at Stanford University. I have actively pursued my interest in marine mammals with the goal of acquiring enough knowledge and skills to innovate creative solutions to conserve marine mammal populations. Before starting my PhD, I was a research associate with Oceans Initiative from 2016-2018. While I have always been passionate about marine conservation, I reignited my interest in wildlife health through working with Oceans Initiative. Marine parasite ecology is the perfect niche for me, as I aim to assess the prevalence of parasitism as a cryptic stressor in killer whale populations.

Laurel Yruretagoyena, Biologist and Research Coordinator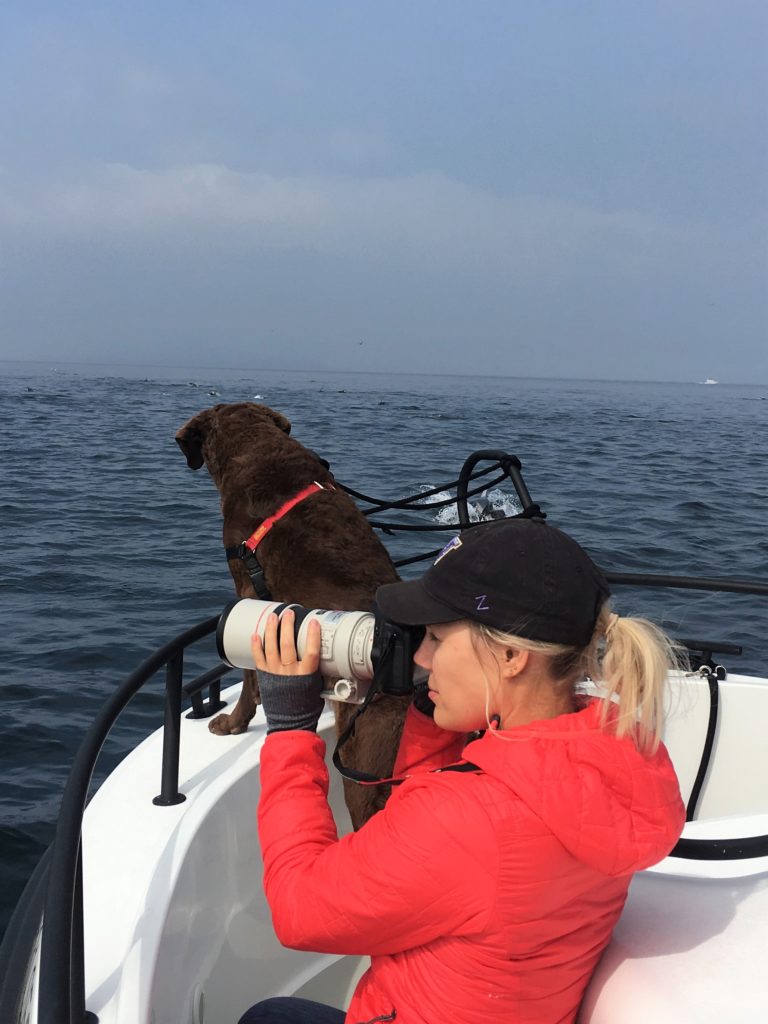 I completed my Bachelor of Science in Biology: Ecology, Evolution, and Conservation, and a minor in Marine Biology in 2018. For an undergraduate research project at UW's Friday Harbor Labs, I studied how the attributes of a marine habitat play a role in the feeding ecology and behavior of Belted Kingfishers.
My background is in Veterinary Medicine. As a Licensed Veterinary Technician I worked as a nurse anesthetist in the surgery department at Seattle Veterinary Specialists. Most recently, I worked as a traveling anesthetist for a surgeon and oncologist. As I integrate my career in animal health with my passion for marine biology, I am growing my research interests in marine mammal health, minimally invasive techniques, ecology and conservation biology. I plan to apply to a graduate program in 2019 and am so grateful to be part of this supportive and innovative team of scientists.
Laura Bogaard, Field Operations Coordinator and Executive Assistant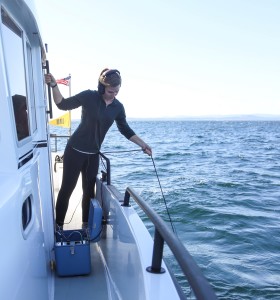 I recently received my Bachelors of Arts and Science degree with a focus in Marine Conservation Biology from Quest University Canada in 2017. For my senior thesis project I performed a literature review on ocean noise pollution and marine bioacoustics as well as researched the effects of vessel engine noise on Pacific white-sided dolphin behavior.
I began working with Ocean's Initiative as a student intern in the summer of 2016, and have since been assisting on projects involving photo-identification and behavioral research with Pacific white-sided dolphins and southern resident killer whales. As an early-career scientist, I am very grateful to be a part of a team of hard-working and creative researchers. I'm looking forward to spending more time in the field studying and protecting these fascinating Salish Sea cetaceans.
Meet Our Friends and Colleagues
Our academic training comes from the biologists at the Sea Mammal Research Unit and the statisticians at the Centre for Research into Ecological and Environmental Modelling at the University of St Andrews. Rob is also an alumnus of UBC's Marine Mammal Research Unit.
We recently partnered with New England Aquarium and Salmon Coast Research Station on a project to find a way to protect Dall's porpoise from injuries in fishing nets
Our ocean noise work involves collaborations with Cornell University, Curtin University, University of Victoria's MEOPAR-funded NEMES project, JASCO Applied Sciences, and SMRU Consulting.
Our dolphin research relies on long-term collaborations with Raincoast Research and OrcaLab and sightings from MERS.
Many of our projects rely on assistance from Fisheries and Oceans, Canada and National Marine Fisheries Service.