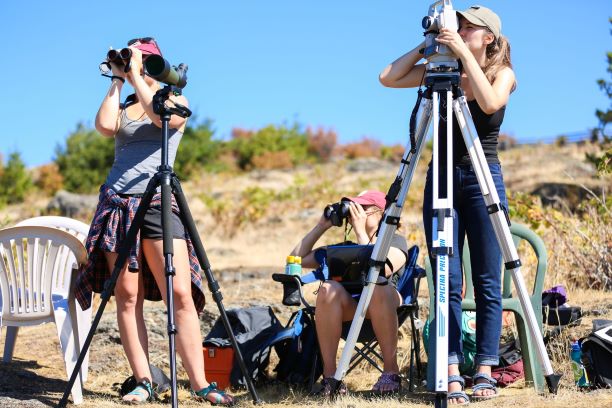 While on the surface, our field may look like more fun than science, marine mammal science is a STEM discipline that requires years of experience and education to land and develop a career. Like other STEM fields, women continue to be underrepresented in senior career positions in the field of marine mammal science and conservation. Our STEM discipline has many hurdles that make it difficult for underrepresented people to access. In marine mammal science there is an observed "leaky pipe" phenomenon, in which the representation of women in early career positions is lost at the leadership level. Our discipline can involve a lot of fieldwork, representing time away from responsibilities at home. This is a cost that is unevenly available to marine mammal scientists of different socio-economic backgrounds. In addition, paid opportunities for well-educated individuals in marine mammal science are rare and competitive; opportunities are available only to those that can afford to gain the necessary experience to enter the field. It is not uncommon for young scientists in our field to take on multiple unpaid internships before gaining enough experience to get a full time position, even with a Bachelor's degree.
Oceans Initiative aims to provide women in marine mammal science the tools and resources necessary to support them as they conduct cutting-edge conservation research. We work to help women develop and become trained to use new technology. We also support them in communicating their findings in peer-reviewed publications, speaking engagements, and meeting with policy-makers. Many of our peers report changing careers or leaving academia because they sense competition, not collegiality in their workplace, and because their contributions are not being seen or lauded. We aim to elevate women by supporting our employees and fostering a sense of community and teamwork, not competition.

Oceans Initiative prioritizes hiring early career female scientists for paid positions to provide mentorship and to advance their skills. We hosted a Women in Marine Mammal Science Workshop at our professional society's international conference in October 2017 and conducted a survey about gender equality in our field, to which over 600 members of the society responded. We have been working with a team of 6 female scientists to analyze the survey data and distribute our findings to a broader scientific audience in order to address the issue of inequality in our field.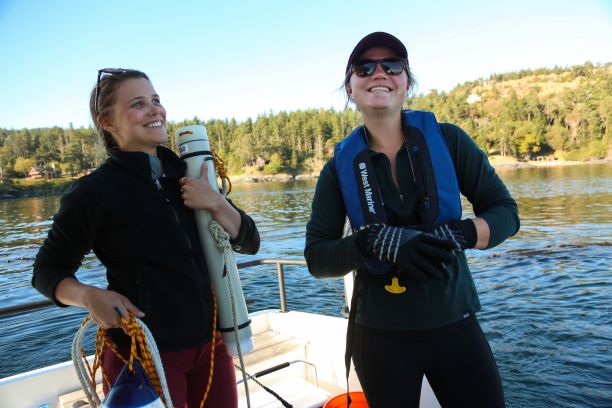 To continue our efforts to promote women and equality, Oceans Initiative will be hosting additional workshops to provide female scientists with tools to further their careers. Currently we are organizing a workshop in partnership with Alimosphere to teach female early-career scientists how to pilot unmanned aerial vehicles (drones) for marine mammal science. We are also developing online tools to reach a broader audience of women and help them gain necessary experience in other research skills, like communicating with stakeholders and managers, publishing, statistics, and using our toolkits for their own research.
Learn more about the Oceans Initiative team.