"In the spring, at the end of the day, you should smell like dirt."
― Margaret Atwood, Bluebeard's Egg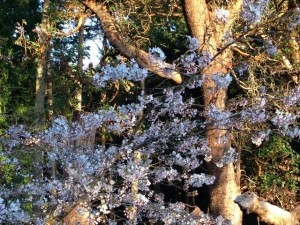 It's officially spring!  Cherry blossoms are a sure sign that spring has sprung in the Pacific Northwest.  But for Pacific white-sided dolphins, spring means herring.  Each spring, Pacific herring find their way to inlets and coastal areas to spawn, laying tens of thousands of eggs.  This dramatic event attracts birds, sea lions, and dolphins.  We were lucky enough to capture footage of Pacific white-sided dolphins working together to corral herring.  Dolphins require a quiet ocean to both to find their prey and to avoid predators like killer whales.  Stay tuned for the results of our investigation to assess which areas along the BC coast are quietest for dolphins.  Hope you enjoy!