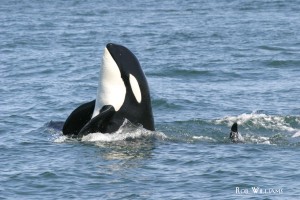 Today is World Orca Day. To be honest, we learned that today on Twitter. It's not a big holiday around here, because doing science to inform killer whale conservation is what we do every day. Every day is Orca Day around here.
But in honour of the event, we've put together a quick summary of some key ways our team is working to protect wild killer whales and their habitat.
So that's our work, in a nutshell.  We do science that helps managers, industry, communities and other stakeholders keep whale habitat clean, quiet and full of food.